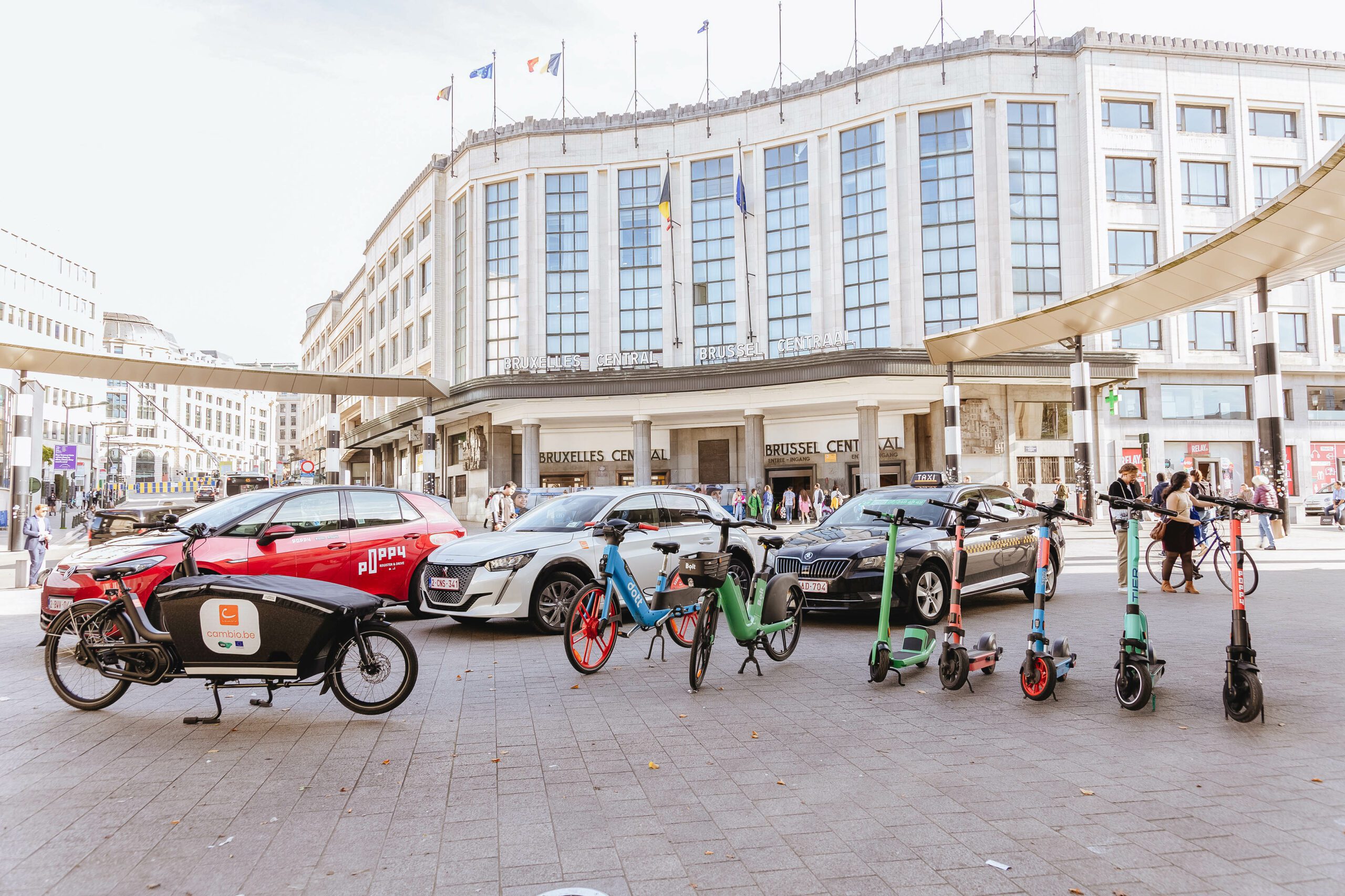 Hello, I'm Floya.
Are you a lifelong Brussels resident? Or just passing through Brussels? On the way to a restaurant, an exhibition or work? I'm here to make your life easier. How? By bringing together all of BX mobility offers for you.
You no longer need 10 different apps: with just one account you can see the availability of Cambio and Villo!, unlock and pay for shared bikes, cars and scooters from Dott, Poppy and Tier, plan a multimodal trip or buy a De Lijn or SNCB-NMBS ticket.
And to take the STIB-MIVB buses, trams and metro? No need for a ticket: simply use your bank card on a validating machine.
No more going out of your way to find THE shared brand you usually use: I'll give you all the options and I'm constantly developing. This makes it easier to move around Brussels.
Looking forward to the inclusion of taxis and other bike brands? Bolt, Voi and Taxis Verts are coming soon. Another new feature in the coming months: the option to buy an STIB-MIVB ticket directly in the app.
Don't have the app yet? Plan, pay and go with Floya
Created from a real determination by the Brussels Region to offer an all-in-one mobility service, bringing together public and private operators in Brussels, Floya is STIB-MIVB's little sister and the result of a MaaS (Mobility as a Service) project.